Bowoosystem signs Partnership Agreement
The first ROI partner in the community from South Korea has signed the Partnership Agreement.
Further expansion for Advance
Leading UK conveyor manufacturer and ROI partner, Advance Automated Systems has expanded further and opened new premises in Leicestershire.
Actemium win Innovation Award
ROI partner Actemium Lyon Logistics were recognized at the recent Rois de la Supply Chain Award Ceremony 2020.
Rolling into the New Year: Welcome, Amy
Happy New Year! The start of a new year brings new objectives and goals, a fresh start with many opportunities!
2020 is already shaping up to be a huge year for the ROI Americas community and as the ROI program expands selectively, the ROI core team will grow too.
Official opening of Robotics solutions and Training center in Ireland
The official launch of the new state of the art Robotics solutions and Training Center from Robotics and Drives Services, took place on Jan 14th and 15th,.
Promotion at Stac Material Handling
Kim Schroeder, CEO of Stac Material Handling, Inc. has announced the promotion of Matt Werner to President.
Matt will execute the strategic growth initiatives of Stac involving advanced technology around material handling systems and continue to be the main contact for Rolling On Interroll activities.
Off to a flying start for Advance
Since joining the ROI program in August 2019, Advance Automated Systems Ltd have shown unwavering passion and utmost dedication. Over the past four months, the company, which has a strong presence and reputation in the UK conveyor and automation industry, has immersed itself in the global ROI community.
Columbian partner, CAV Robotics exhibit at Andina Pack
CAV Robotics will be exhibiting at Andina Pack in Corferias Bogotá, Colombia, this week, until 22nd November.
Gala Dinner hosted following DC Platform launch at CeMAT Asia
ROI partners Factronics, Wuxi Lion & Langfang Kedle were in attendance at the recent Gala Dinner hosted by Interroll for the official DC Platform Launch in Asia.
MODUMAQ EXHIBIT AT LOGISTICS & DISTRIBUTION IN MADRID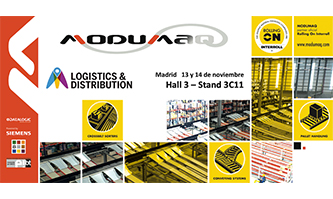 ROI partner Modumaq are exhibiting once again at Logistics and Distribution, one of the most important events for key players in the intralogistics industry in Madrid, Spain.
CITF celebrates its 10th anniversary
This October, CITF celebrated their 10 year anniversary by opening their doors to the public. The Open Day was held in their workshop in Dorgeville, with over 300 people in attendance including families with children and teenagers in particular.
Advance officially join the ROI program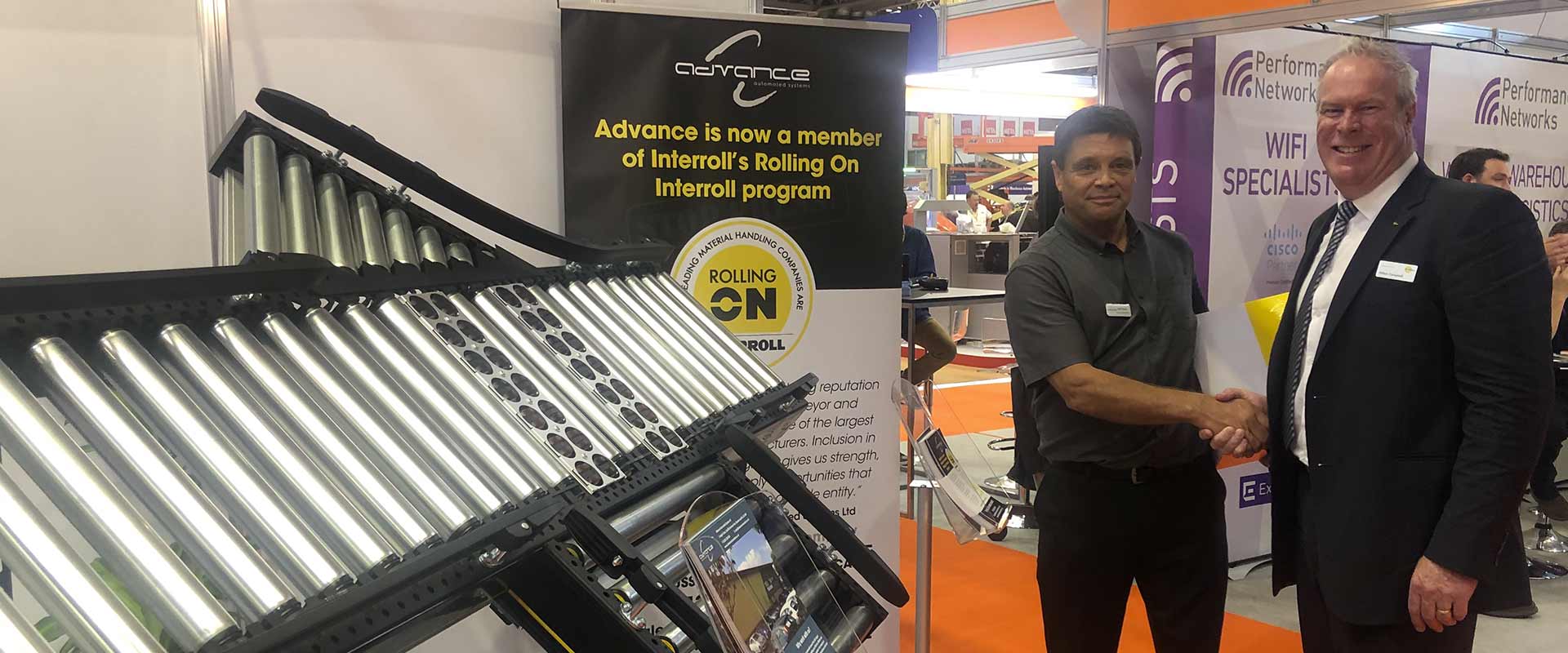 The official welcome pack was handed to Advance Automated Systems Ltd on the first day of the UK's largest intralogistics event, IMHX. On joining the program, Bryn Roberts, Technical Director from Advance Automated Systems Ltd said "Advance has developed a strong reputation and presence in the UK conveyor and automation industry, now one of the largest and most flexible manufacturers. Inclusion in the Rolling On Interroll program gives us strength, depth and global supply opportunities that we could never have as a single entity."